Como chegaste ao lugar em que estás agora?
Versão Portuguesa 🇵🇹
English version 🇬🇧
❉ Este artigo faz parte de uma série de artigos preparados pelas oradoras do evento Soapbox Science Lisbon. A segunda edição do Soapbox Science Lisbon, para promover as mulheres na ciência, terá lugar no dia 23 de Outubro de 2021. Guardem esta data!

Como chegaste ao lugar em que estás agora?
Zeynep Ersoy
P: Como é que chegaste ao lugar em que estás agora?
Formei-me no Departamento de Biologia da Middle East Technical University (METU) em 2012 na Turquia. Também concluí um diploma de bacharelado em Microbiologia Ambiental no Departamento de Engenharia Ambiental. Depois, em 2015, concluí o meu mestrado em Ecologia de Água Doce no Laboratório de Limnologia METU e fui para Espanha para fazer um doutoramento na mesma área na Universidade de Vic, após ter conseguido uma bolsa de doutoramento com a duração de três anos. Desde Julho de 2019, estou a trabalhar como investigadora de pós-doutoramento na Universidade de Évora, em Portugal.
P: Quem, ou o que é que te inspirou a seguir uma carreira na ciência?
Não tinha nenhum cientista na minha família. O meu interesse pela biologia começou com o meu professor de biologia no ensino médio. Ele era muito entusiasta ao explicar conceitos complexos de maneiras engraçadas e interessantes.
O meu interesse pela área de ecologia começou com os cursos que fiz durante a minha graduação. Percebi que gostava das aulas práticas, quando fazíamos trabalho de campo, observando a natureza, ao invés das aulas de laboratório. Mais tarde, percebi que esses ecossistemas e a biodiversidade são muito frágeis e estão sob grande ameaça pela crise climática e as atividades humanas. Foi então que decidi trabalhar com ecologia, para ajudar ainda que de uma forma singela a proteger os ecossistemas para as gerações futuras.
P: Qual o aspeto mais fascinante do teu trabalho/pesquisa?
Gosto muito de trabalhar ao ar livre com os sons dos pássaros e do vento, à beira de um rio ou lago. Estar na natureza e trabalhar em equipa, com um propósito, é uma das coisas que me deixa mais feliz.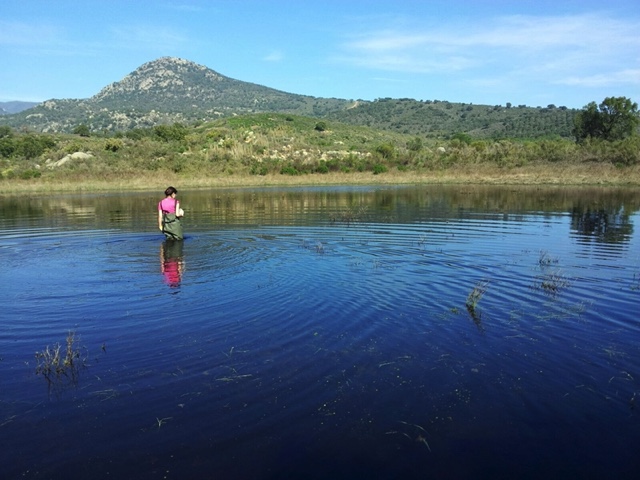 P: O que é que te atraiu desde o primeiro momento na Soapbox Science?
Durante os meus estudos em biologia, o número de estudantes mulheres sempre foi maior do que o número de homens. No entanto, à medida que se avança na carreira académica, é impossível não perceber a diminuição do número de mulheres em cargos de chefia. Noto cada vez mais como as mulheres são desencorajadas e deixadas para trás. Uma das perguntas que sempre me coloco nas ações de formação, congressos e projetos em que participo é "para onde essas mulheres foram?" Quando também me sinto desanimada, inspiro-me com o sucesso e a visibilidade das mulheres cientistas que admiro. Nesse sentido, quero continuar a inspirar as meninas sobre novos mundos e mostrar que elas também podem conseguir isso, não importa o que a sociedade espera delas. Também estou interessada em ganhar mais experiência sobre como ajudar alunos / investigadores de grupos minoritários e superar preconceitos inconscientes na ciência.
P: Resume numa palavra as tuas expectativas para o dia do evento Soapbox Science Lisbon 2021.
Excitação!
P: Se pudesses alterar uma única coisa na cultura científica atual, o que seria?
Mudaria a definição de sucesso. Todos nós temos origens diferentes, viemos de diferentes culturas com diferentes estereótipos. Não tivemos as mesmas oportunidades quando crescemos, mas como estamos aqui, conseguimos fazer todo este percurso e precisamos reconhecer que o sucesso não pode ser medido com uma única métrica, ou um artigo, acho que é mais importante o quão longe nós chegamos.
P: Qual seria a tua recomendação principal a uma mulher que esteja a fazer um doutoramento e a pensar seguir uma carreira académica?
Recomendaria que reconhecessem as suas diferenças e a diversidade que trazem para o seu trabalho. Pode haver ocasiões em que duvidem de si mesmas e de seu potencial. Também pode haver pessoas que as desencorajam a seguir os seus sonhos. Nem todos nós começamos este caminho com os mesmos recursos e oportunidades, o caminho de cada um é diferente e único. Então, eu também recomendaria que cada qual encontre o seu nicho, a sua rede de apoio à qual pertença.
Zeynep Ersoy: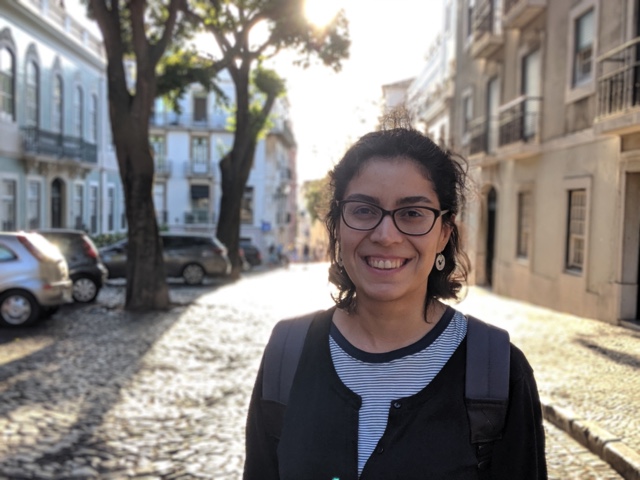 Atualmente, sou Investigadora de Pós-Doutoramento na área de Biodiversidade na Universidade de Évora, Portugal. Obtive o meu diploma em Biologia (2012) na Middle East Technical University, na Turquia. Mais tarde, especializei-me em biologia de água doce durante o meu mestrado (2015) na mesma universidade. Mudei-me para Espanha para fazer um PhD em Ecologia Aquática (2018), durante o qual fiz uma estadia de 7 meses para pesquisa no Instituto Leibniz de Biologia de Água Doce e Pesca Interior (IGB), em Berlim. Na minha investigação, tento entender as complexas interações tróficas nas cadeias alimentares de água doce e como elas mudam em resposta a distúrbios ambientais, como o aquecimento do clima, a salinização e a poluição. Também gosto de ioga, caminhadas, observação de pássaros e canto.
Para mais detalhes, deixo o meu site pessoal: https://zeynepersoy.com/
❉ ❉ ❉
Organização: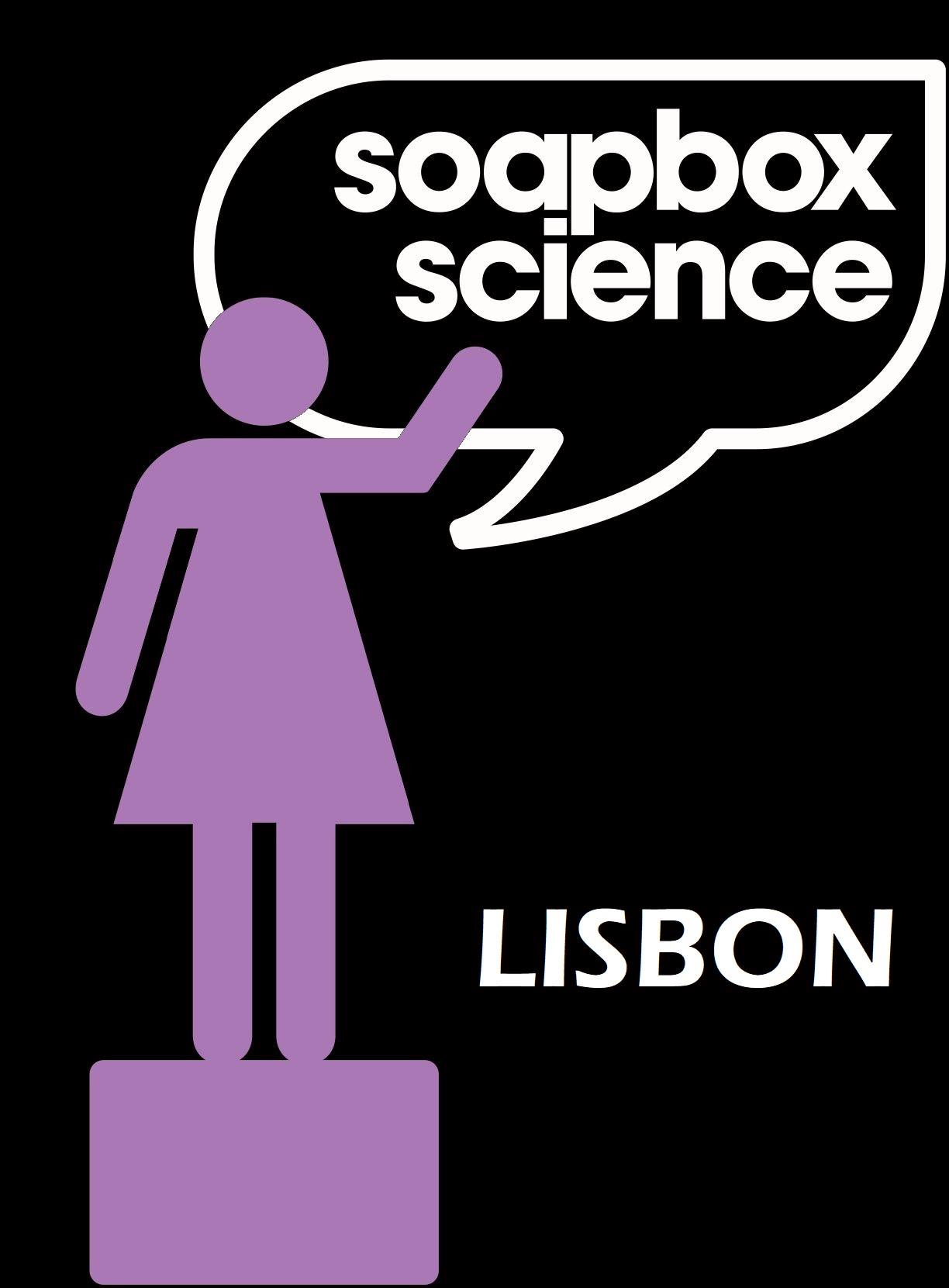 Email: soapboxscience.lisbon@gmail.com
Em colaboração com:
❉ This article is part of a series of articles prepared by the speakers at the Soapbox Science Lisbon event. The second edition of Soapbox Science Lisbon, to promote women in science, will happen on 23rd of October 2021. Save the date!

How did you get to your current position?
Zeynep Ersoy
Q: Zeynep, how did you get to your current position?
I graduated from Middle East Technical University (METU) Biology Department in 2012 in Turkey. I also completed a minor degree in Environmental Microbiology in the Department of Environmental Engineering. Then, at METU Limnology Laboratory, I completed my Master's degree in Freshwater Ecology in 2015. Afterwards I went to Spain to do a doctorate in the same field with a 3-year doctoral scholarship at University of Vic. Starting from July 2019, I am working as a postdoctoral researcher at the University of Évora in Portugal.
Q: What, or who, inspired you to get a career in science?
I didn't have any scientist in my family.  My interest in biology started with my biology teacher in high school. He was very enthusiastic, and he explained complex concepts in funny and interesting ways.
My interest in the field of ecology started with the courses I took during my undergraduate education. I realized that I enjoyed the practice lessons, where we were outside for fieldwork, observing nature, rather than the laboratory classes. Later on, I realized those ecosystems and biodiversity are very fragile and in great threat with climate crisis and human activities. That was when I decided to work in ecology, to help even in small ways to protect the ecosystems for future generations.
Q: What is the most fascinating aspect of your research/work?
I very much enjoy working outside by a river or a lake with the sounds of birds and the wind. Being in nature and working together as a team, for a purpose, is one of the things that makes me the most happy.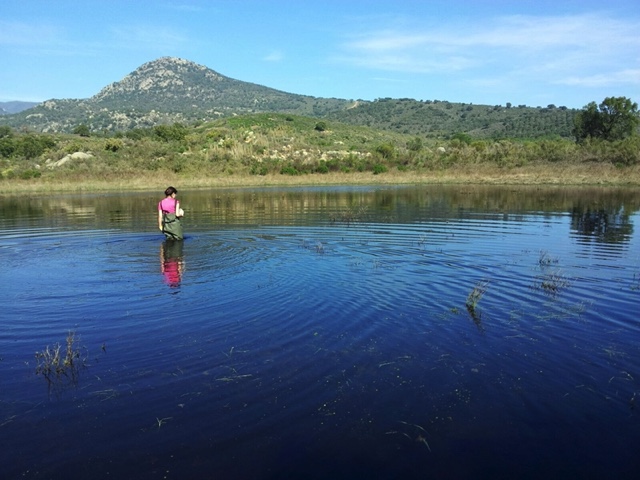 Q: What attracted you to Soapbox Science in the first place?
During my studies in biology, the number of female students was always more than the number of male students. However, as you progress in the academic career, it is impossible not to notice the decrease in the number of females in senior positions. I realize more and more how women are discouraged and left behind. One of the questions I always ask myself in the trainings, congresses and projects I attend is "where did these women disappear?". When I also feel discouraged, I become inspired with the success and visibility of the women scientists that I admire. I want to keep inspiring young girls about new worlds and show that they also can achieve this no matter what society expects from them. I am also interested in gaining more experience about how to help students/researchers from minority groups and overcome unconscious biases in science.
Q: Sum up in one word your expectations for the day.
Excitement!
Q: If you could change one thing about the scientific culture right now, what would it be?
I would change the definition of success. We all have different backgrounds, come from different cultures with different stereotypes. We did not have the same opportunities when we grew up but as we are here, we have made it so far and we need to acknowledge that success cannot be measured with a single metric, or a paper, I think it is about how far we have come.
Q: What would be your top recommendation to a woman studying for a PhD and considering pursuing a career in academia?
I would recommend them to recognize their differences and the diversity that they bring to their work. There may be times that they doubt themselves and their potential. There may also be people that discourage them from following their dreams. We all begin this path with different resources and opportunities, so everyone's path is unique.  I would also recommend them to find their niche and their support network where they feel that they belong.
Zeynep Ersoy:

Currently, I am a Postdoctoral Researcher in the Biodiversity Chair in University de Évora Portugal. I got my Bachelor's degree in Biology (2012) from Middle East Technical University, Turkey. Later, I specialized in freshwater biology during my Master's degree (2015) in the same university. I moved to Spain to have a PhD in Aquatic Ecology (2018), during which I did a 7-month research stay in Leibniz-Institute of Freshwater Biology and Inland Fisheries (IGB), in Berlin. In my research, I try to understand the complex trophic interactions in freshwater food webs and how they change in response to environmental disturbances such as climate warming, salinization and pollution.  I also enjoy yoga, hiking, bird watching and singing.
For more information, you can check my personal website: https://zeynepersoy.com/
❉ ❉ ❉
Organizers: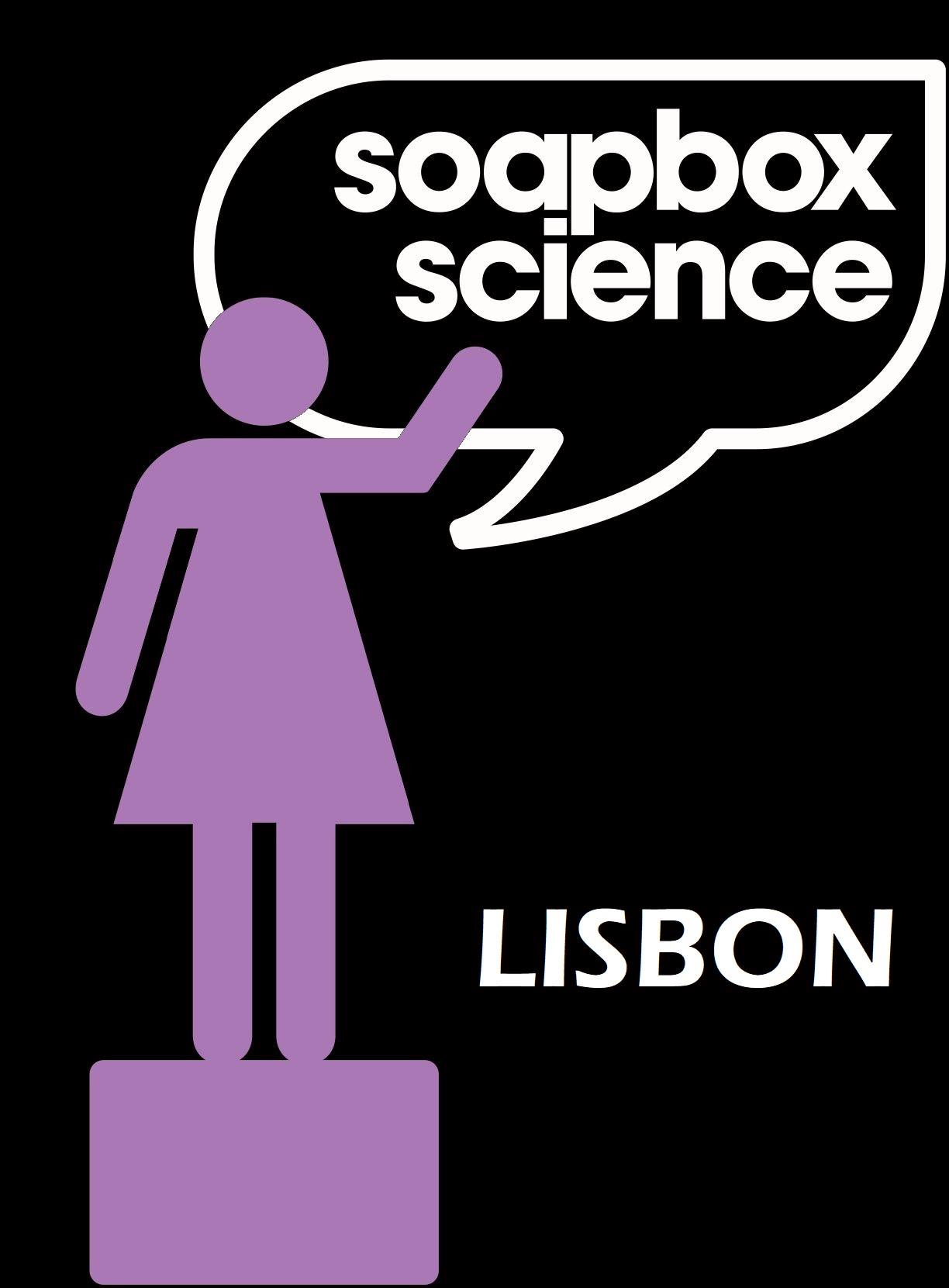 Email: soapboxscience.lisbon@gmail.com
In collaboration with:
Classificação dos leitores