Uma menina que sonhava ser cientista
Versão Portuguesa 🇵🇹
English version 🇬🇧
❉ Este é o primeiro de uma série de artigos preparados pelas oradoras do evento Soapbox Science Lisbon. A segunda edição do Soapbox Science Lisbon, para promover as mulheres na ciência, terá lugar no dia 23 de Outubro de 2021. Guardem esta data!

Uma menina que sonhava ser cientista
História de uma menina que se tornou cientista para poder responder às suas questões
Por Catarina Domingues 
Foi desde cedo que comecei a perceber que era um pouco diferente dos meus amigos. Adorava passar tardes no meu quarto a pensar e a refletir como as coisas surgiam, isto é, como é que nós humanos tínhamos aparecido e porque é que éramos seres tão inteligentes e complexos. Porque é que não éramos formigas? Ou tartarugas? Ou porque é que tínhamos determinada reação em dado momento? Cheguei mesmo a pensar que era estranha e pouco normal! Como é que uma miúda, em tão tenra idade, preferia passar as tardes fechada no quarto ao invés de estar com os seus amigos na praia, no shopping ou no cinema?
Sempre fui bastante introvertida, era difícil para mim falar e conhecer pessoas novas, no entanto, até hoje guardo amizades que cresceram comigo!
Com cerca de 4 anos os meus pais levaram-me para as aulas de natação. Lá aprendi a nadar e desenvolvi um gosto enorme pela modalidade. Fui federada durante 7 ou 8 anos. Confesso-vos que por vezes foi bastante difícil conciliar os meus estudos com a carga de treinos, fora e dentro da piscina; era bastante exigente, mas consegui! A natação, como qualquer desporto federado, ajuda-nos a desenvolver competências como a coragem, força, resiliência, competitividade e disciplina. Ora aí está! Todas as caraterísticas de um cientista!
Lembro-me que as disciplinas relacionadas com ciências, desde o Estudo do Meio na Escola Primária, à Biologia no Ensino Secundário, eram aquelas que mais gostava de estudar! Foi no 9º ano de escolaridade, após o resultado do teste psicotécnico, que tive a certeza que a minha carreira académica e profissional teria que passar pela Ciência, e em particular pela Biologia. No concurso nacional de acesso ao ensino superior, sem pensar duas vezes, candidatei-me ao curso de Biologia. Sabia que não queria ser médica. Contudo, gostava bastante das matérias associadas à medicina. Então, nada melhor do que tirar um curso que abrangia uma vasta gama de conhecimentos desde a Biologia da "bata" à biologia da "bota".
Foram 4 anos de muita aprendizagem, onde tive a oportunidade de adquirir conhecimento em diferentes ramos da Biologia e de me ir formando de acordo com os meus objetivos. Lembram-se? Eu não queria ser médica, mas gostava do que se aprendia em medicina! Foi então que decidi tirar um Mestrado na área das Ciências Biomédicas e depois um Doutoramento em Biomedicina. Nada, nem ninguém me incutiu o desejo de tirar um doutoramento, antes pelo contrário! Eu sim, tracei esse objetivo como algo pessoal, um desafio que acreditava ser uma mais-valia para mim, não só a nível profissional (na minha carreira de investigação), mas sobretudo a nível pessoal.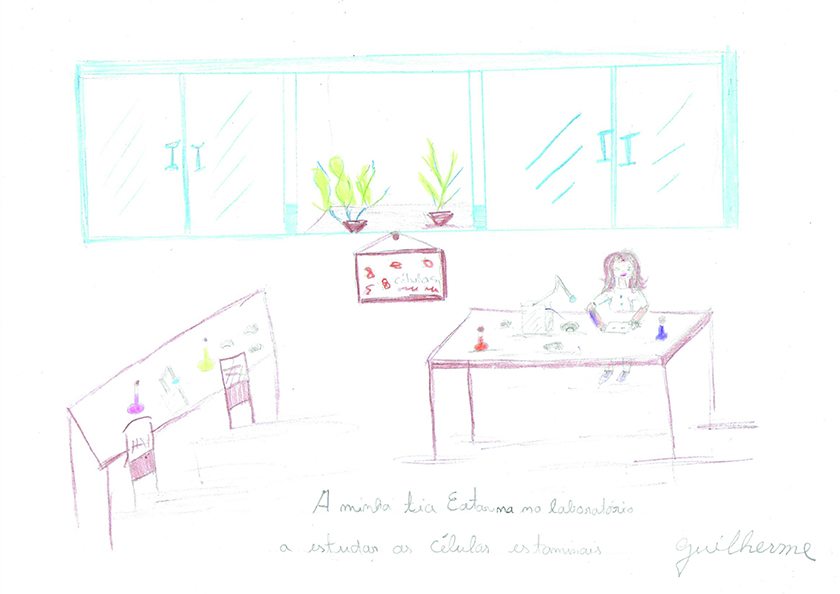 Com o decorrer dos anos passei a perceber como o ser humano e outras espécies surgiram e o porquê de sermos seres tão complexos com a capacidade de transmitirmos emoções. Quanto à introversão, foi algo que tive de perder! Como? Desafiando-me constantemente, com a participação em diversos eventos, fóruns, tertúlias, e há 3 anos como membro do clube Toastmasters da cidade onde resido!
Próximo desafio? Conseguir conciliar a minha vida profissional com a minha vida pessoal, como mulher e futura mãe.
Autora:

Catarina Domingues terminou, em 2013, a sua Licenciatura em Biologia na Universidade de Aveiro. No mesmo ano, concorreu para o Mestrado em Biomedicina Molecular no Departamento de Ciências Médicas da Universidade de Aveiro, desenvolvendo o seu trabalho de tese no grupo de Neurociências e Sinalização, na área das doenças neurodegenerativas (Doença de Alzheimer) e neuroinflamação. Em 2016, conseguiu bolsa de doutoramento da Fundação para a Ciência e a Tecnologia (FCT), dando início ao seu 3º ciclo de estudos superiores na Universidade de Coimbra, no Programa Doutoral em Biologia Experimental e Biomedicina (PDBEB). O seu trabalho de doutoramento foi desenvolvido no laboratório de Mecanobiologia Celular do Centro de Neurociências e Biologia Celular (CNC) da Universidade de Coimbra, tendo-se focado no estudo da influência da rigidez do substrato de cultura, no proteoma das células estaminais mesenquimais da matriz do cordão umbilical.
Durante o seu percurso académico, divulgou o seu trabalho em revistas científicas com peer-review e conferências. Participou, e fez parte da organização de eventos públicos e científicos, para além da orientação e ensino de estudantes de Licenciatura e Mestrado. Em maio de 2021 obteve o grau de Doutora em Biomedicina.
❉ ❉ ❉
Organização: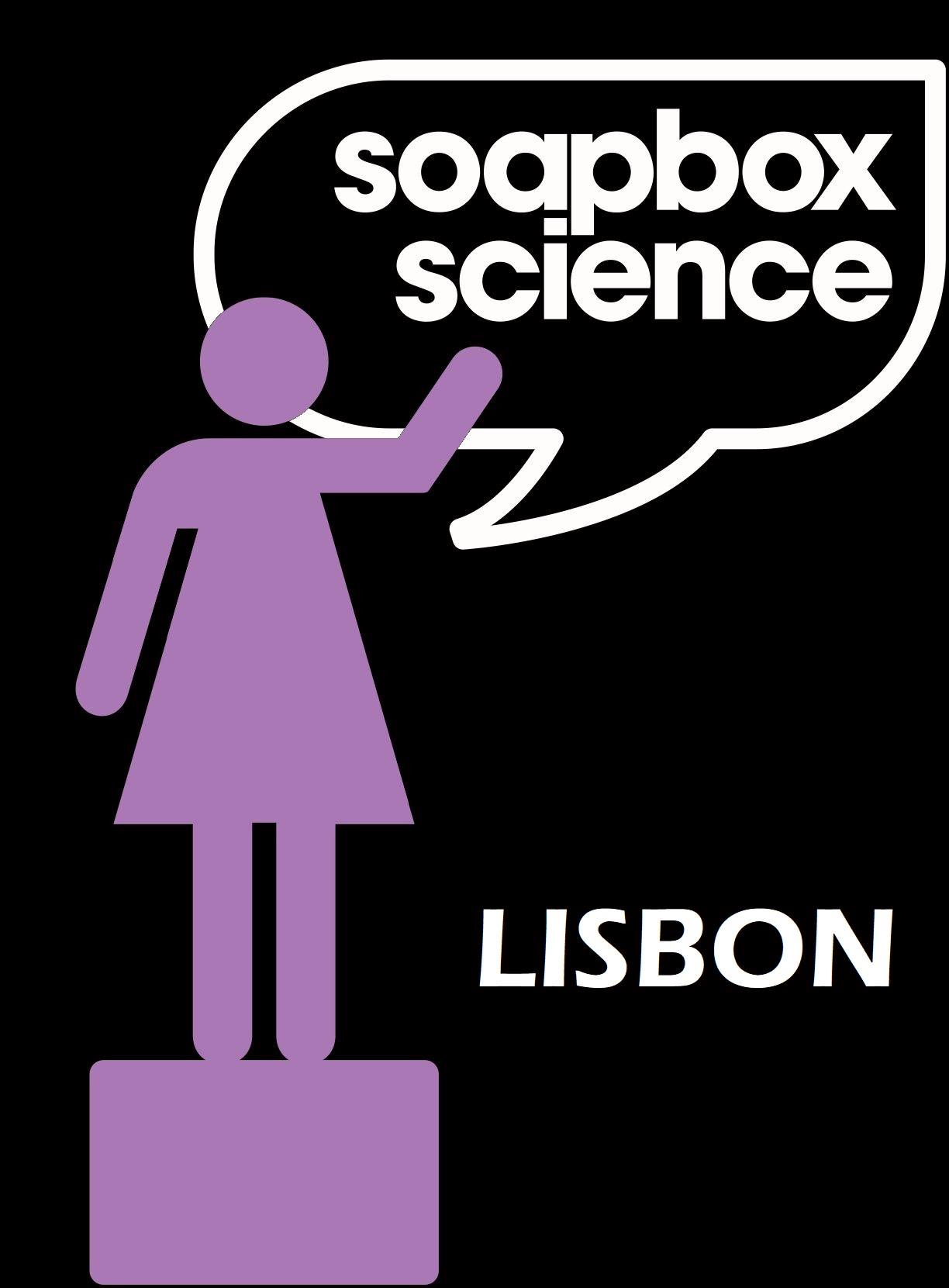 Email: soapboxscience.lisbon@gmail.com
Em colaboração com:
❉ This is the first article in a series of articles prepared by the speakers at the Soapbox Science Lisbon event. The second edition of Soapbox Science Lisbon, to promote women in science, will happen on 23rd of October 2021. Save the date!

A girl that dreamed about becoming a scientist
A story about a girl that became a scientist to find an answer to her questions
By Catarina Domingues
It was at an early stage of my life that I became aware that I was a little bit different from my friends. I loved to spend whole afternoons in my bedroom just thinking of how everything emerged, or in other words, how we humans appeared and why we were so smart and complex. Why were we not just simple ants or even turtles? Or why did we have that reaction to a specific situation? I even thought that I was strange and far from normal! How come a girl at such a young age, would prefer to spend long afternoons locked in her bedroom instead of going out to the beach, the mall or even the cinema?
I was always very introverted. It was very hard for me to speak and meet new people; however, I have friendships that have grown with me!
When I was around 4 years old, my parents took me to swimming lessons. There, I learned to swim and developed a huge passion for the sport. I was federated for 7 or 8 years. I confess that sometimes it was very hard to train and study at the same time because the trainings were very tough, in and out of the pool; they were very demanding, but I managed it! Swimming, like any other federated sport, helps you to develop some specific skills such as courage, strength, resilience, competitiveness and also discipline. There you have it! All the skills that a scientist should have!
I remember that all the subjects related with sciences, from elementary school to high school, were the ones that I loved the most to study. It was in my 9th year, after the psychotechnic test, that I became certain that my academic and professional career would be in science and more specifically in Biology. At the time of the national contest to enter the university, without second thoughts, I applied to Biology. I knew that I did not want to become a doctor, however, I liked a lot of subjects related to medicine. Thus, nothing better than applying for a course that would give me a vast knowledge in numerous subjects from the lab coat Biologist to the field boot Biologist. It took 4 years of learning where I had the opportunity to gain knowledge in the numerous fields of Biology that took me closer to my goals. Remember? I did not want to become a doctor, but I liked what they learned in Medicine! So, I decided to pursue my Masters in the Biomedicine Sciences field and then a PhD in Biomedicine. Nothing nor no one had forced me to have a PhD. On the contrary, it was me who defined that personal goal. A challenge that I believed to be something good for my professional career (as a researcher) and above all, to myself personally.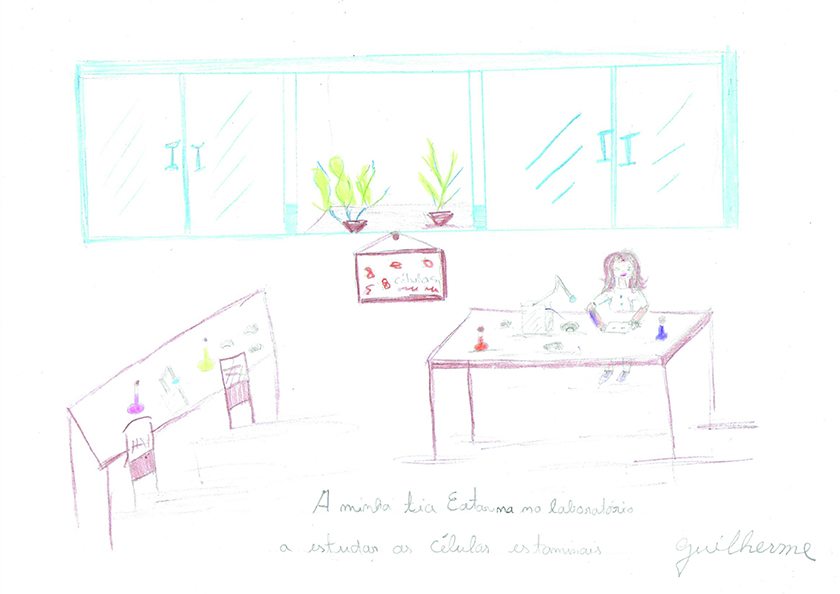 Over the years, I became aware how we humans and also other species appeared and why we are such a complex being capable of transmitting emotions. As to my introversion, it is something that I had to lose! How? By challenging myself regularly and participating in various events, forums, get-togethers and becoming a member of the local Toastmasters club.
Next challenge? To manage my professional and personal life as a woman and a future mom!
Author:

Catarina Domingues finished in 2013 her graduation in Biology at the University of Aveiro. In the same year, she began her Master's degree in Molecular Biomedicine at the Medical Sciences Department at the University of Aveiro, where she developed her thesis work in the Neurosciences and Signaling group. Her thesis was regarding neurodegenerative diseases (Alzheimer's Disease) and neuroinflammation. In 2016 she was granted a PhD scholarship from Fundação para a Ciência e a Tecnologia (FCT), beginning this way her 3rd cycle of higher studies at the University of Coimbra in the PhD program in Experimental Biology and Biomedicine (PDBEB). Her PhD work was developed at the Cellular Mechanobiology laboratory from the Neurosciences Center and Cellular Biology (CNC) of the University of Coimbra, where she focused in studying the influences of the rigidity of the culture subtracts, in the proteome of the Mesenchymal Stem Cells from the Umbilical Cord Matrix.
During her academic path, she published her work in scientific peer-reviewed papers and also presented it in conferences. She participated and was part of the organisation of public and scientific events and also taught and advised graduated and master students. In May 2021 she obtained her PhD in Biomedicine.
❉ ❉ ❉
Organizers: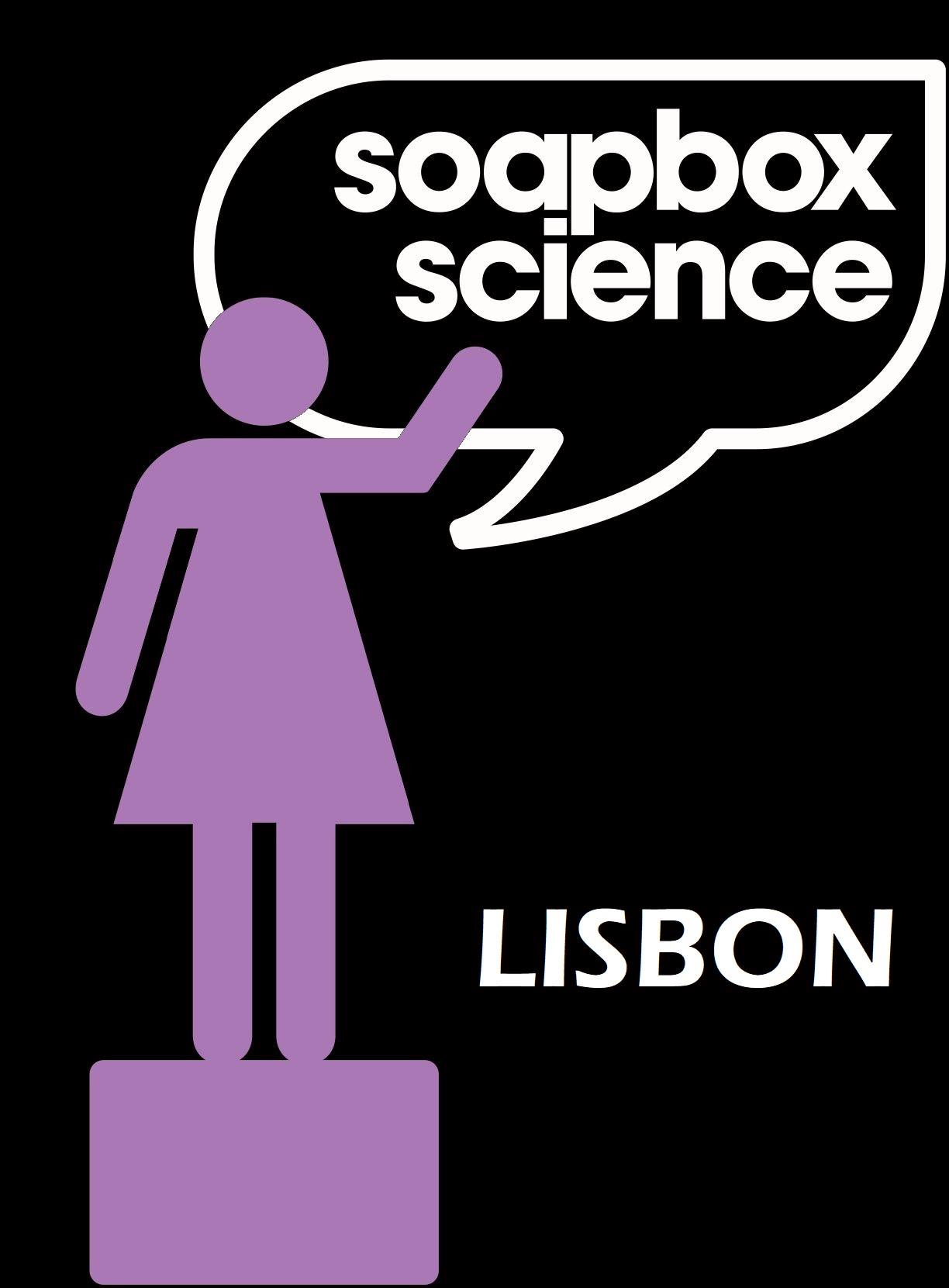 Email: soapboxscience.lisbon@gmail.com
In collaboration with:
Classificação dos leitores