EPSC – 29 Setembro
EPSC - 29 Setembro 🇵🇹
EPSC - 29 September 🇬🇧
Ontem no EPSC o foco esteve nos objectos menores do Sistema Solar, com duas sessões interessantes: uma sobre as missões previstas e sonhadas para a caracterização destes objectos, e outra especificamente sobre defesa planetária. Houve alguma sobreposição, como seria de esperar.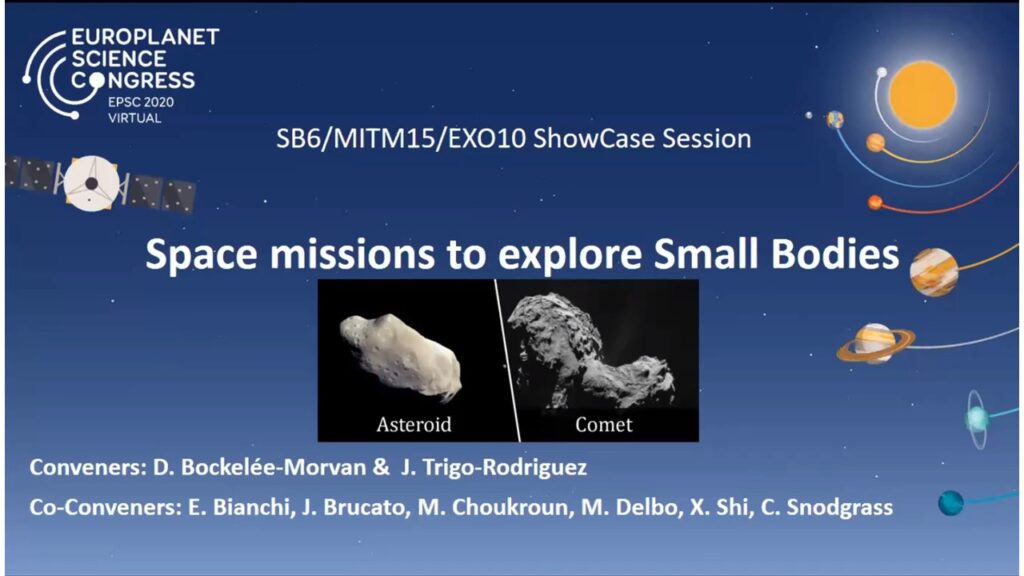 Uma boa parte das apresentações tem a ver com a missão americana DART, que irá ao encontro de Didymos, um asteróide duplo (enfim, com um satélite), e enviará um projéctil contra o satélite. Anos depois, a missão europeia Hera visitará o mesmo asteróide para verificar as alterações que o impacto vai provocar. Entretanto, fazem-se planos, apresentam-se os instrumentos e fazem-se simulações baseadas em modelos que depois terão, muito naturalmente, que ser corrigidos…
Outro ponto de interesse foi a sessão dedicada à missão Interstellar, proposta para alcançar e estudar a fundo o meio interestelar, com passagem por TNOs, KBOs, nono planeta (se existir) e nuvem de Oort. Partida na década de 30. A propulsão seria termo-solar, um conceito ainda em fase de estudo e que poderia garantir um forte impulso – a velocidade máxima, em conjugação com um sistema eléctrico-nuclear, poderia chegar a perto de 20 UAs por ano!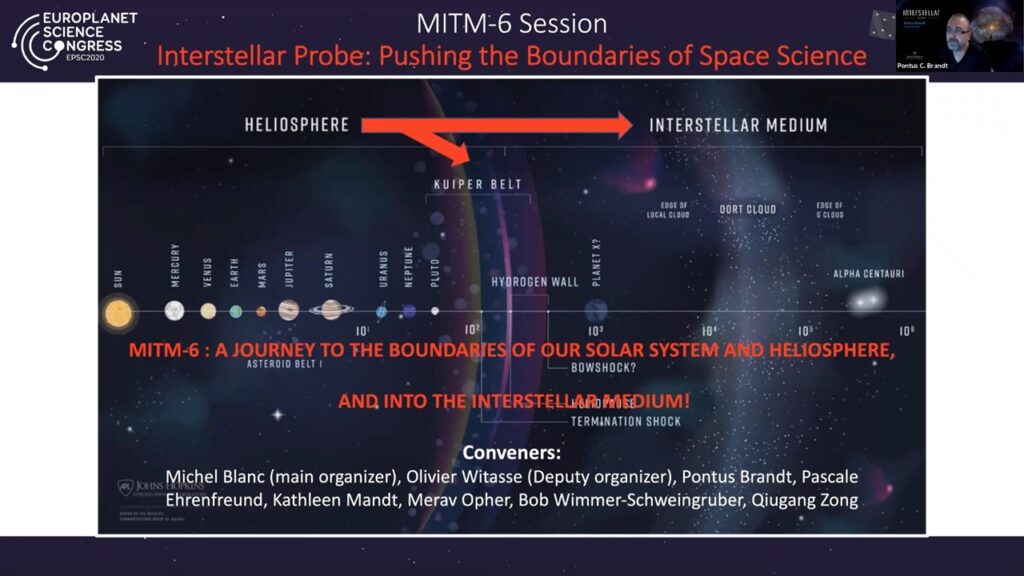 Para lá disso, falou-se de indústria em relação com a academia e com os decisores. E também da cada vez mais estreita colaboração entre amadores e profissionais no campo das ciências planetárias.
Yesterday, the focus in the EPSC was on the minor objects of the Solar System, with two interesting sessions: one about the missions that are predicted and idealized to characterise these celestial bodies, and the other specifically about planetary defence. There was of course a degree of juxtaposition.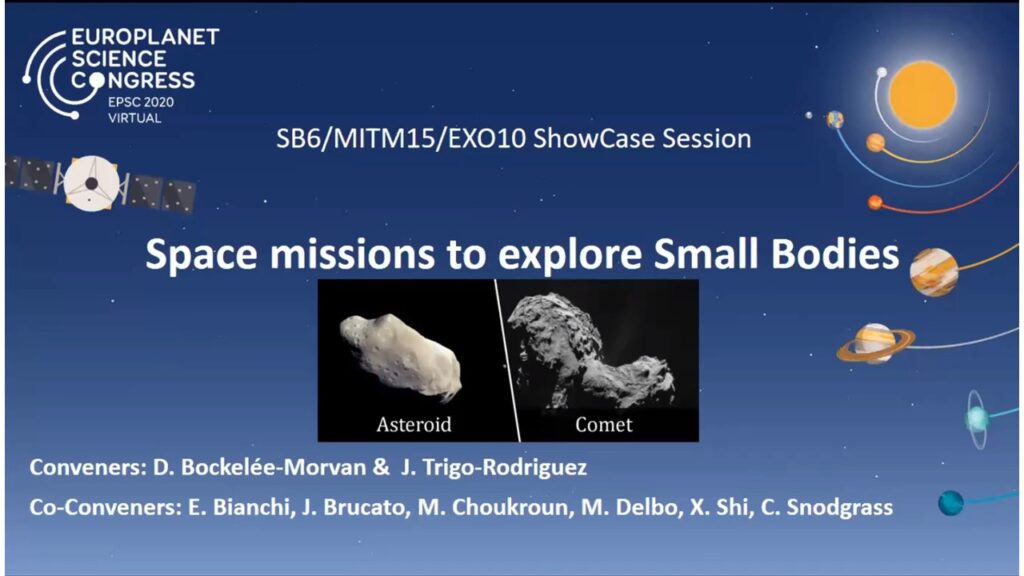 A good number of presentations was concerned with the American mission DART, that will go to Didymos, an asteroid with a smaller moon – this moon will be targeted by an impactor. A couple of years later, the European mission Hera will make another visit to the asteroid to check the changes that the impact will have brought about. In the meantime, plans are made, instruments are presented, and simulations are made, based on models that will have, naturally, to be corrected in the aftermath of the event…
Another interesting moment was the session dedicated to the Interstellar mission, a proposal to reach and study the interstellar medium, after going by TNOs, KBOs, ninth planet (if it's there) and Oort Cloud. The launch should take place sometime in the 30's. Propulsion would result from a vey high impulse concept, thermo-solar, currently under study – in conjunction with an electro-nuclear system it could reach a top speed of almost 20 AUs per year!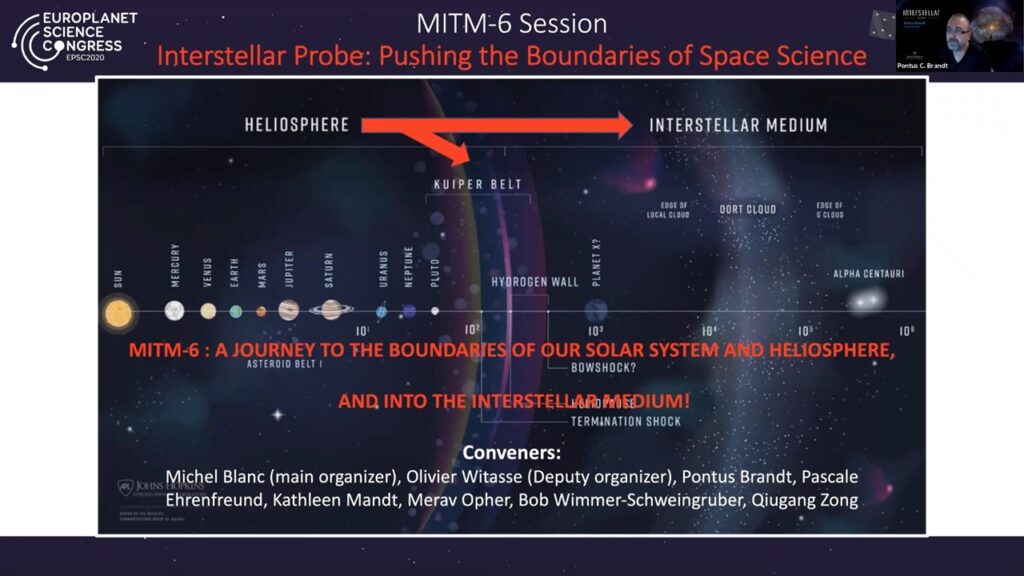 Other than that, there was talk of industry in relation with the academy and policy-makers. And also about the growing collaboration between amateurs and professionals in the field of planetary sciences.
Classificação dos leitores