Meteoritos: fragmentos do céu
Meteoritos: fragmentos do céu 🇵🇹
Meteorites: pieces of the sky 🇬🇧
Meteoritos: fragmentos do céu
Ao viajar pelo espaço, a Terra "recolhe" mais de 100 toneladas de material por dia. Desta quantidade, só uma pequena parte é encontrada e estudada. Mas foram esses fragmentos rochosos, os meteoritos, que nos forneceram os primeiros dados sobre a composição dos objectos extraterrestres que fomos conhecendo, e sobre a história do Sistema Solar. O que são, de onde vêm, onde e como se encontram, e como se estudam – estas são algumas das questões que vamos aqui explorar ao longo das várias semanas do mês de maio.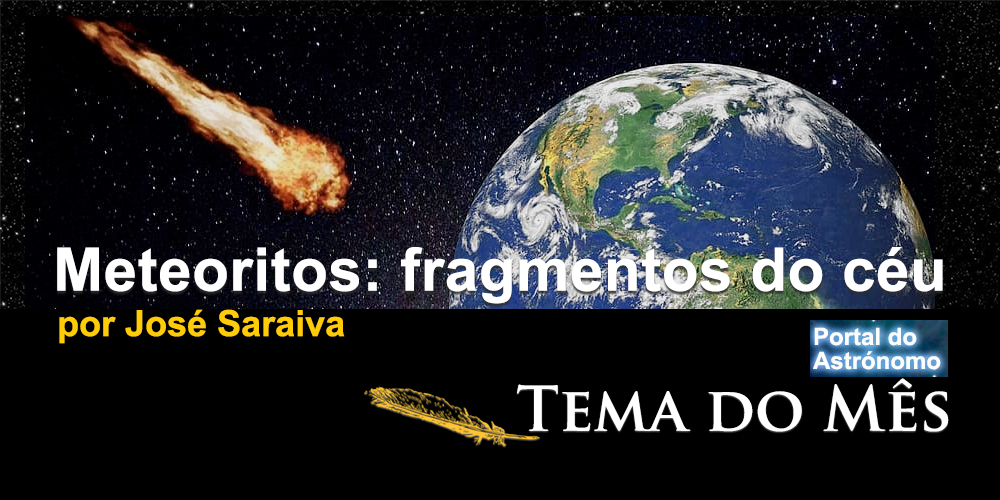 Autor: José Saraiva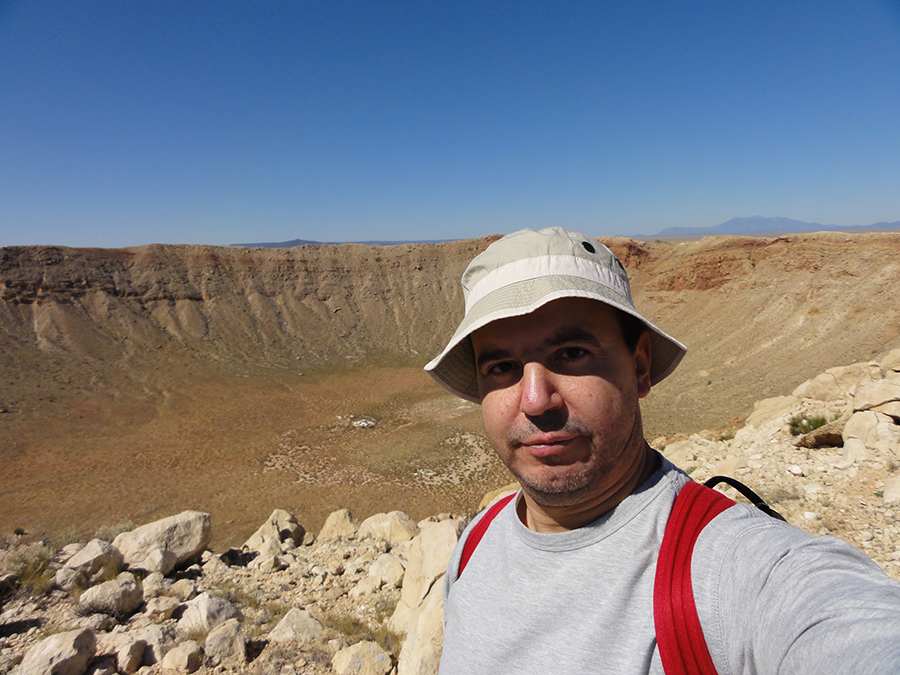 José Saraiva é geólogo de formação. Licenciado pela Univ. Coimbra, fez um Mestrado no IST e por lá ficou muitos anos como bolseiro de investigação. Marte e outros planetas foram alvo de várias investigações sob o prisma da Análise de Imagem ao longo desses anos. Actualmente é Coordenador de Projectos no NUCLIO, de que é colaborador há muitos anos.
Nota: o autor do texto não escreve segundo o novo Acordo Ortográfico.
⬇︎ Clique, abaixo, para ler cada uma das partes deste tema
Meteorites: pieces of the sky
As it travels through space, the Earth "collects" more than 100 tons of material each day. Of all that, only a small part is found and studied. Still, it was those rocky fragments, the meteorites, that gave us our first glimpses into the composition of the extra-terrestrial objects that we discovered, and of the story of the Solar System. What are they, where do they come from, where and how can they be found, and how do we go about studying them – these are some of the questions that we will explore in the next weeks of May.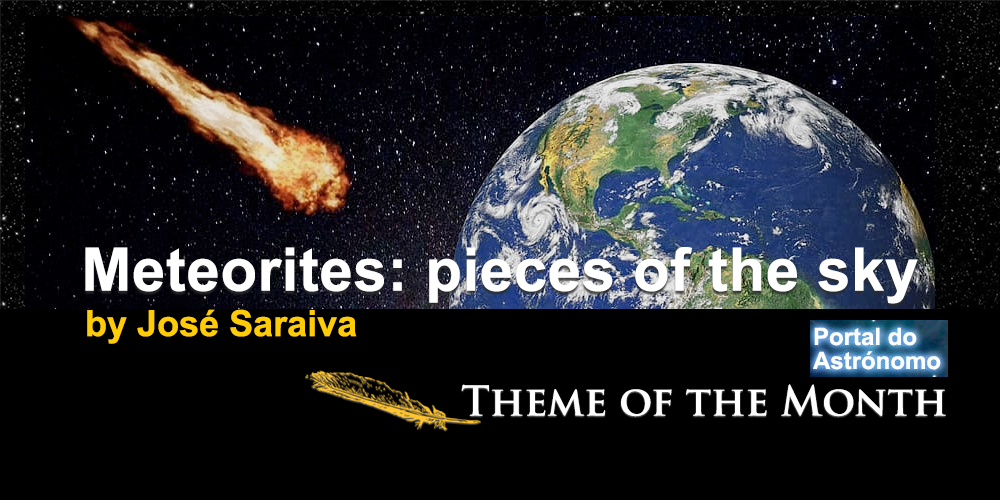 Author: José Saraiva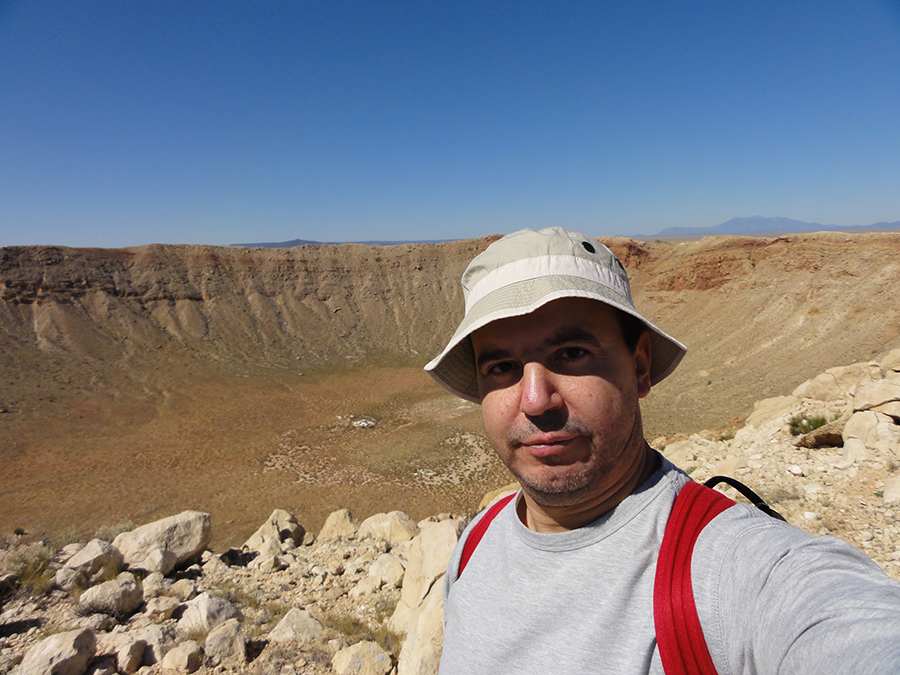 José Saraiva trained as a geologist. He got a degree from the Univ. of Coimbra, and then an M. Sc. from IST (Technical University of Lisbon), where he spent long years as a project researcher. Mars and other planets, through the lens of Image Analysis, were the target of several researches during those years. Currently, he is a Project Coordinator at NUCLIO, after many years of collaboration.
⬇︎

Click below to read each part of this theme
Classificação dos leitores