James Webb Telescope Reveals Milky Way-like Galaxies in Young Universe
New images from NASA's James Webb Space Telescope (JWST) reveal for the first time galaxies with stellar bars — elongated features of stars stretching from the centers of galaxies into their outer disks — at a time when the universe was a mere 25% of its present age. The finding of so-called barred galaxies, similar to our Milky Way, this early in the universe will require scientists to refine their theories of galaxy evolution.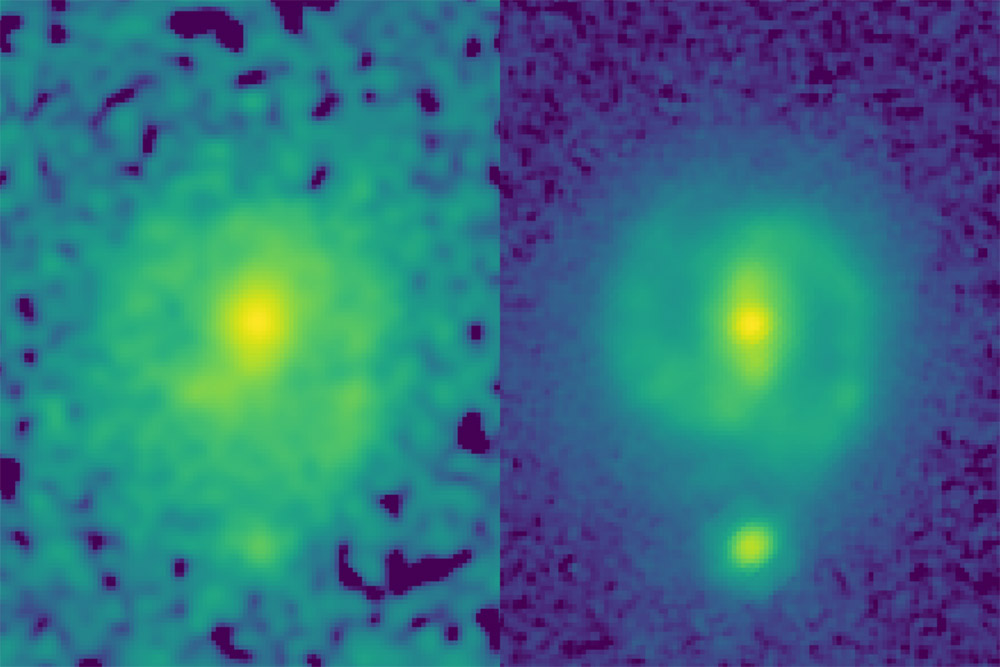 Prior to JWST, images from the Hubble Space Telescope had never detected bars at such young epochs. In a Hubble image, one galaxy, EGS-23205, is little more than a disk-shaped smudge, but in the corresponding JWST image taken this past summer, it's a beautiful spiral galaxy with a clear stellar bar.
"I took one look at these data, and I said, 'We are dropping everything else!'" said Shardha Jogee, professor of astronomy at The University of Texas at Austin. "The bars hardly visible in Hubble data just popped out in the JWST image, showing the tremendous power of JWST to see the underlying structure in galaxies," she said, describing data from the Cosmic Evolution Early Release Science Survey (CEERS), led by UT Austin professor, Steven Finkelstein.
The team identified another barred galaxy, EGS-24268, also from about 11 billion years ago, which makes two barred galaxies existing farther back in time than any previously discovered.[…] Read more in the original article: UT
🇵🇹 Versão portuguesa disponível aqui
Classificação dos leitores