Researchers capture first-ever afterglow of huge planetary collision in outer space
A chance social media post by an eagle-eyed amateur astronomer sparked the discovery of an explosive collision between two giant planets, which crashed into each other in a distant space system 1,800 light years away from planet Earth.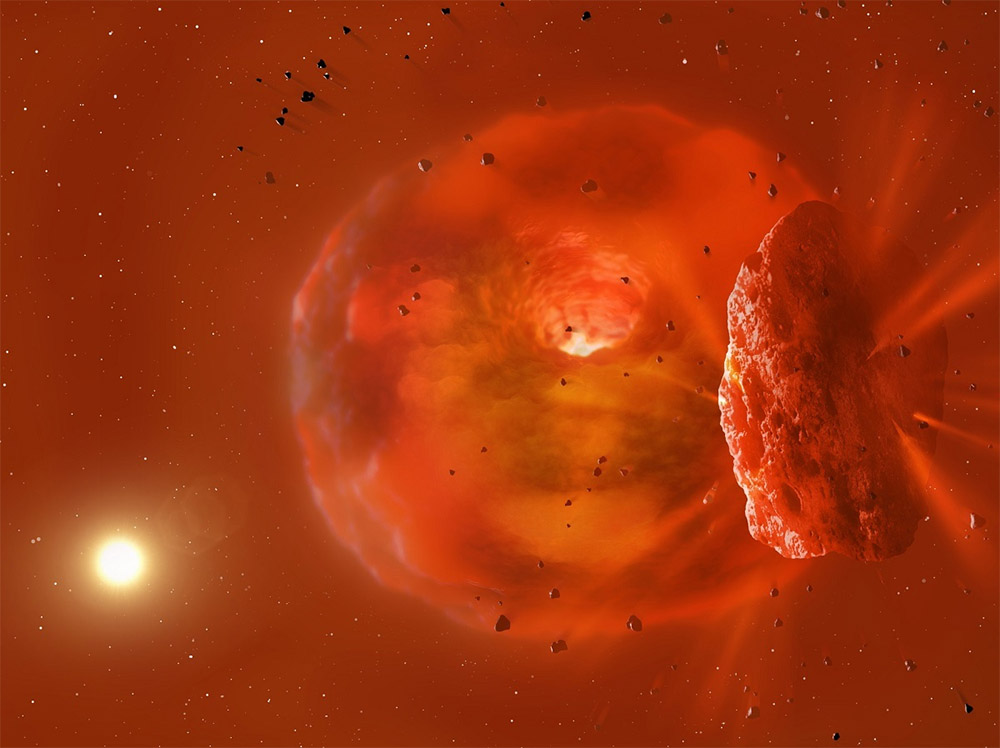 The study, published today in Nature, reports the sighting of two ice giant exoplanets colliding around a sun-like star, creating a blaze of light and plumes of dust. Its findings show the bright heat afterglow and resulting dust cloud, which moved in front of the parent star dimming it over time.
The international team of astronomers was formed after an enthusiast viewed the light curve of the star and noticed something strange. It showed the system doubled in brightness at infrared wavelengths some three years before the star started to fade in visible light. (…)
Read more in the original article: University of Bristol
🇵🇹 Versão portuguesa disponível aqui
Classificação dos leitores